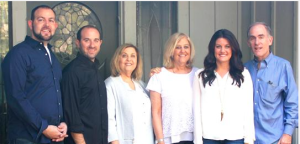 Integrity, Passion and Excellence
It's in everything we do.
Rental Guys Property Management is a family owned and operated property management company that manages single family homes and condominiums/townhomes throughout Jacksonville and the surrounding areas.
As a full service property management company we offer a complete menu of property management services. You will find the cost of our services to be surprisingly affordable with no hidden costs.
Our Advantage
Although there are many real estate companies ready to step in and find you a home and rent your rental properties, none of them can offer the options we have. With the Rental Guys advantage you can be sure your tenants will love renting your home and keep staying in them for years. We are ready to bridge the gap between you and your tenants with our commitment to quality, well maintained rental homes and maximizing returns to your bottom line
With our hassle-free operations and years of experience Rental Guys Property Management advantage means:
* Experienced and licensed realtors and property managers
* Excellent communication with you
* Technology for increased ease of use and transparency
* Extensive and unparalleled knowledge of the local rental real estate market
* Precise and up to date feedback on the state of the local market
* Everything under one roof from purchase to profits
Experience Matters
It may be difficult to keep track of all the little things that need to get done when buying and managing a home. Our years of experience means we have an established procedure for every step of the process. Our software makes it easy to file paperwork, track the processes and keep you informed. . We take the hassle and headache out of owning real estate.
Bigger Isn't Better
When looking for a property management company you can trust, you may be inclined to go with a large company. After all, bigger is supposedly better right? With property management a smaller company means a more personal experience. When you work with us , you can be confident that someone will always be here to communicate with you. There is no making you wait, and no putting you on hold.If you have an issue or question, our family is always here to help.
Rental Guys Property Management is caring but business minded property management company. We treat you like we would like to be treated and focus on things such as honesty, integrity and family values.
Our knowledge of the local rental real estate market is extensive and unparalleled. Clients consistently seek out our advise and trust our judgement. We pride ourselves on giving all clients both individuals and investors , the most precise and up-to-date  feedback on the state of the market, market trends and providing clients with a realistic outlook on what they can expect to achieve in today's market.
1.5 Star Customer Experiences Four stars isn't good enough.Find out why we reject average or even a good real estate experience and go for the gold.
2. Real Estate Professionalism In an industry where 70% of today's realtors won't be in the business a year from now. Rental Guys Property Management stands above the rest.
3.Specialization and Expertise Why do most agents try to be everything to everyone? We are each experts in our field rentals and property management so you always work with the best.
4. Technology Property Management is not known for being on the cutting edge- so we have  our own systems to make it right for you.
5.Leaders are Practitioners Our family is involved in every aspect of the business. Don't be surprised when you call and our family leaders answer the phone.
6.Commitment to Our Brand Our brand makes you a promise  to exceed your expectations .