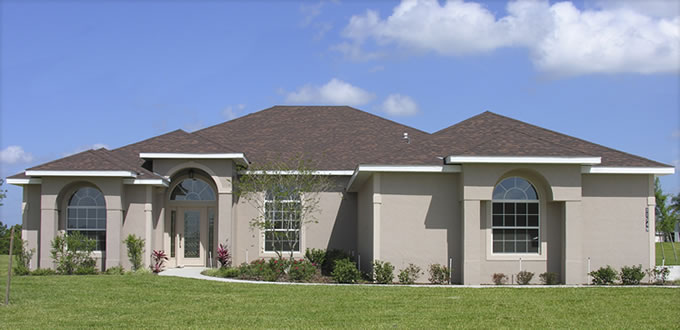 Is managing your own property causing you stress and taking up more of your free time than you planned? Are you unhappy with your current property management company? We create the opportunity for improved cash flow to achieve the best financial performance for the owner with fairness to the Tenant, within the constraints of the law.
We are in your corner on a daily basis to make sure your return on investment is met.
Full service management is the answer for those property owners that want the benefit of property ownership without the headaches. Our property management professionals provide you with peace of mind. We are your eyes and ears for what is going on in your property.
Specializing in renting and property management in some of the most prestigious communities including Downtown Orlando, Baldwin Park, Thornton Park, Dr. Philips and Windermere.
Backed by innovative marketing, high standards and cutting edge technology,Rental Guys is one of the leading real estate companies in Orlando,Fl. With a business model that puts our customers first whether it is a $7000 rental or a $1000 a month condo – our customers can expect to be treated professionally and their homes taken care of like they are our own.
Rental Guys offers three basic levels of service.The first level is LEASING ONLY where we work as your leasing professional to secure the best tenants for your property, at the best terms possible leaving the day to day management to you.
FULL SERVICE MANAGEMENT is our most popular plan for those property owners that want the benefit of property ownership without the headaches. After we supply the leasing services we provide the day to day manangement. Our property management professionals provide you with peace of mind and we consider ourselves your eyes and ears for what is going on in your property.
A LA CARTE Tell us what you need and we can help. Whether it is a Florida prepared lease or a Three Day Notice. We have options for you.
Offering Full Service Property Management Services for your Orlando rental property
Benefits of Rental Guys:
*Advertising Rental Guys agressive marketing strategies and the resulting high number of calls, assure that your home is rented in the shortest time possible. As seasoned home rental experts we assist you in deciding upon a rental price. We help you decide on a rent price quote only after researching and identifying the most appropriate and competitive rental price. By going with our suggested price, we are confident your vacancy time will be less.
* Tenant Screening Tenant screening is a critical part of the rental process. Some of the biggest mistakes and issues in property management could have been avoided even before the tenant moved in. We have a 100% no eviction rate which we attribute to our successful screening process.
Rental Guys has implemented an extensive screening process verifying and analyzing:
Credit, Delinquent and Default Accounts, Debt-to-income, Liens & Judgments, Rental History, Evictions, National Criminal Search, Sex Offender Registry, Income Verfication.
*Leasing Our lease agreement has been written to give you maximum protection against risk. Our legal team is the top property management law firm in Florida. All agreements with our tenants are in writing and enforced accordingly. We are here to protect you through proper lease enforcement. Our property owners are notified with each new lease and 60 days prior to any lease renewal, ensuring our clients are always well informed.
*Rent Collection We make rent paying simple and convenient for your tenants by paying with automatic rent withdrawal. We have found automatic rent payment dramatically decreases late payments. Our tenants love it!
We are very serious about the collection of rents, as it is the lifeblood of ours and your business. The lease agreement is very clear in that rent is always due on the 1st of each month with a 5 day grace period . We post a 3-day notice when rent is late. All rents are disbursed to you electronically on the 3rd business day of the month.
*Evictions We are proud to say that our current eviction rate is 100% NO EVICTIONS ! What this means for you is that the chances for an eviction through our service and process are very low!
*Maintenance We offer 24 hr support to our tenants. Tenants are required to submit non-emergency work orders and requests online. We will handle the whole maintenance process for you so you don't have to.
By having direct source contractors we are able to keep maintenance costs low by having bulk contracts in place.
*Accounting You will receive a detailed statement of all maintenance and expenses that impact your account. Each January you will receive a year end statement and 1099 for all rents receive. These can be used in preparing your taxes for the previous year.
*Investment Strategy We offer to all our clients free rental advise and strategy. As investors ourselves, we have developed the tools and systems for purchasing and maintaining successful and profitable rental homes with significant returns. Our investment specialists can assist you with your current rentals, as well as, assist you in purchasing more rentals.
* Our Fees Our fee structure is very simple and straight forward. No hidden fees.
Our pricing model puts more money in your pocket each month.
Our Mission
To be the BEST residential property management company. We are honest with our clients and customers, genuine in our customer service ,professional in our practices and experts in all areas of our field. We strive for excellence and getting it right the first time! Our TEAM is customer service focused and our clients, customers, vendors love us! We are the Rental Guys
If you are looking for the best Orlando property management company to either find you an investment property and/ or manage your investment property or home in give us a call to see how we can helpRental Guys – Orlando Office
Phone: (407) 900-1447
Email: admin@FloridaRentalGuys.com
Discover why property owners across Orlando trust their rental homes to our experienced team.
" We Manage To Make You Money"
Your Choice for Orlando Property Management