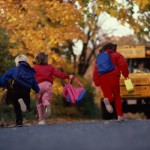 Perhaps one of the most important areas of information for parents is the quality of schools in the area in which they wish to rent.  We hope this assists you in your search for the right community with the right schools for  your needs.
To enroll your child in a Florida public school there are a few basic facts you should know:
To enter kindergarten your child must be age five by September 1st of the school year. To enter first grade your child must be age six by Sept. 1st of the school year and have passed kindergarten.
To register your child for school please have proof of address, birth certificate, health exam completed, Florida Certificate of Immunization (Form 680), Childs last report card if previously enrolled in a different school system.
Duval County: Jacksonville, Atlantic Beach, Jacksonville Beach, Neptune Beach, Baldwin
Jacksonville is home to  two of the top 10 of Newsweeks"Top U.S. High Schools" for 2009 : Stanton College Preparatory School (#4) and Paxon School For Advanced Studies ( #6).
St. Johns County: St. Augustine, Ponte Vedra Beach, Julington Creek
This school districts continues to excell in education standards.  Based on FCAT reading scores, the St. Johns County school district ranked #1 in the state for 3rd grade through 5th grade and 9th and 10th grade.  The school district is also #1 in math for 3rd grade through 5th grade.
Clay County: Orange Park,  Fleming Island
Clay County public schools have an excellent reputatiojn for academic achievement.  Students continually score above state and national levels on the FCAT.
Home Schooling is allowed per Florida Statue 1002.41 but the school superintendent must be notified in writing 30-days prior to the start date.For more information on home schooling www.fpea.com.
Want a higher education? Florida State College has campuses throughout the city. University of North Florida is located in the Baymeadows area. Jacksonville University  a private college is in Arlington.