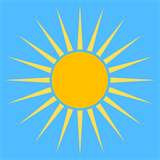 ART

Cummer Museum of Arts and Gardens. The Cummer, Florida's second largest art musuem, houses an impressive collection and  unique collection of more than 5,500 work of art.
Museum of Modern Art (MOCA) Is one of the larglest contemporary art museums in the southeast.
Alexander Brest Museum and Gallery. Houses an outstanding collection of internationally acquired artifacts.
Art Walk. Free self-guided tour of Downtown's galleries and museums. Held the first Wednesday of every month, rain or shine. This event features original work from local, egional,national and international artists at  31 venues.
ATTRACTIONS.
Fort Caroline National Memorial. The musuem together with exhibits in the visitor center , provide information about the first European(Frencfh) colony on the Americas, its interaction with the native Timucua, and the colonies brave struggle for survival.
Jacksonville Zoo. Escape to the only walking safari in Northeast Florida. Discover the earth's wildlife through interactive an educational experiences. A family adventure!
Anheuser-Busch Brewery. Free tours of the brewery show exactly how Anheuser-Busch beer is made. Participants over the age of  21 may sample the different beers produced.
ENTERTAINMENT
Alhambra Dinner Theatre. One of the oldest dinner theaters in the country. Patrons dine while watching performances.
Jacksonville Symphony Orchestra. The Jacksonville Symphony Orchestra is one of the areas leading performing arts organizations.
Theatre Jacksonville. Florida's oldest community theatre in the original location.