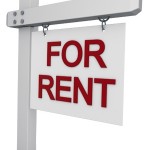 Lease Only Services are ideal for owners who need help finding tenants.
Are you tired of showing your rental to unqualified prospects?  Are you in a  gated community and get limited "drive-by" traffic?   We will find and match your rental property with a quality tenant. You determine the level of assistance you want from us.
As part of  our  Leasing Only Service we will show your property , screen and qualify the renter, write the lease and move the renter  into your property. You manage your property.
As part of our service we can perform any or all of the following:
Give you a comprehensive rental analysis on what  your property should rent for.
Extensive property marketing on multiple websites
Run credit/background/criminal check
Verify rental history,employment and income
Collect the deposit and first month's rent
Lease drafting and signing
There are no upfront fees.  If we don't rent, you don't pay. Our rental fee is deducted from the first month's rent and paid directly by the tenant. All other rents are paid directly  to you. We only get paid after we lease your rental.
Discover why property owners across town trust their rental properties to our experienced rental team.
"We Manage To Make You Money"