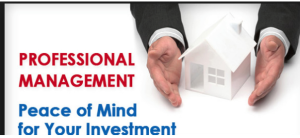 Do you leave a home empty for months at a time?
Home Watch Guys has all the answers you need!
Don't worry about your Florida residence as you travel through Europe or just head North. Enjoy your time away without worrying.
When a crisis occurs will you have peace of mind knowing the situation will be handled quickly and correctly? Our goal is to make absentee home ownership stress free! Our Home Watch Service is for residential second home owners who spend extended time away from their Orlando or Jacksonville home and want to have someone look after their home.
Why is it important to engage a home watch service while I am a seasonal resident?
* Many HOA associations require unoccupied units be monitored/inspected regularly-check your condo docs for more information.(When you hire us, we have a licensed community manager/LCAM on our staff).
*Many homeowners insurance policies written in Florida restrict (and sometimes exclude) claims payments on vacant homes which are not inspected on a regular basis- call your insurance broker to verify policy requirements(when you utilize us you have the inspection monthly reports to document any insurance claims).
*Plumbing problems in your or a neighboring unit can cause immeasurable water and mold damage to your home while you are away. (We will check your home for signs of water intrusion and for plumbing leaks).
*AC filters need to be changed monthly and we can do that.
*Our hurricane preparation and recovery services provide you a headache free time while you are away.
We will send you a detailed report, including photos and if necessary, coordinate all repairs.
Why do we provide concierge services?
Many owners who are away for extended periods of time want someone to open and close their homes, need someone to make their units available to service workers, some one to forward mail or someone to monitor or project manage repairs or refurbishing. We provide these services at affordable rates.
All our services are offered on a la carte basis. You may:
*Contract for inspection services only (choose weekly/semi-monthly or monthly)
*Utilize concierge services only
*Customize the services you need
Treating every home as if it were our own we want to give you peace of mind knowing that a professional is looking after your residential investment. Stop worrying about your home when you are away for extended periods. Using the latest technology we will verify and track our visits and you see the results through email.
We are available to be notified as a responder in case of alarm activation. The alarm company will inform the local authorities of activation and they will respond accordingly. Following a call from the alarm company, one of our representatives will be dispatched.
We will take care of your home…no matter where you are!
"Your Eyes and Ears When You're Not There"
CALL Home Watch Guys TODAY (904)254-2773