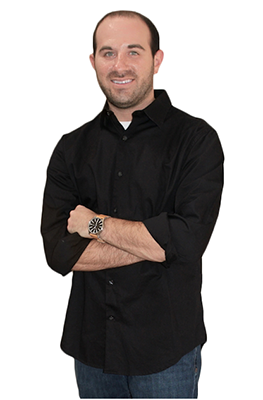 BRIAN ALTERMAN
(Broker) Investment Buyer
Brian uses creative strategies  to  buy and rent homes when the "traditional "route is not the best option. Heading up internet sales  and designing the website for one of the largest watersports stores in the world his internet marketing skills give our  real estate clients the edge in finding  homes before they hit the MLS market.
He loves boating, wake boarding , wake surfing and snowboarding, During his travels he can be found with his camera and GoPro taking fabulous scenic photos.
SHELLEY ALTERMAN (Property Management Director)
"Real Estate From Purchase to Profit"
As the founder of Rental Guys ,Shelley is the visionary  for the company. Forming a company where 4 stars is not good enough and rejecting average she goes for the gold in all that she does.  She is the  first point of contact with owners|investors and answers  questions and concerns. Giving them options that  a typical real estate company does not offer she matches up the  family team member  that will fit their needs and give them the solutions they are looking for. Having worked in the multi-family industry where she learned  the skills needed  for property management  from listening to renters concerns, working with the maintenance staff and  keeping up to date  on on Florida  Tenant Landlord laws.  A leader in the property management industry she has been on the board of NARPM as the local Education Chairman and Membership , Chairman, NARPM Co-Chairman of  Communications on the state level and is one of only 29 realtors with the RPM designation in the entire state of Florida .
Married over 33 years to Ed with 2 children-Brian and Erin . Shelley loves traveling with her family, boating and relaxing with a good book.
ERIN ALTERMAN MORGAN  (Leasing Director)
"Helping Renters Find Their Way Home"
With an extensive background in marketing for rental homes and growing up in the area Erin is knowledgeable on the local rental  market and getting top  rental dollar for our owners.  She has a good track record of  finding quality renters  for our properties- 100% no eviction rate for tenants she has placed! .  As  head of marketing for a hedge fund with approx. 2000  local rental homes and head of marketing for a multi-family real estate company with  1800 doors her background is impressive ! She is also on the board for the local NARPM chapter.
Erin is recently married and loves traveling,spending time on our beautiful beaches or floating in the pool. She is definitely a Florida Gal.
ZELDA GREENBERG (Sales Director)
"My Signs Say SOLD"
After successfully building several  companies including one that under her leadership won the prestigious Regional United States Family Owned Business of the Year award , serving on multiple Boards, hosting "The Real Estate Hour Radio Show" and a published author and national speaker  Zelda founded Legacy Realty Group and heads our sales division.  She works hard to help clients achieve their goals with integrity and honesty. Her knowledge of the sales  process helps our clients find homes  to meet their needs and close quickly . She has several designations including SFR, CAM and a Notary.
Zelda is the mom to Elliott and Alysha,has a precious grandson Hudson and two spoiled tiny dogs
ELLIOTT GREENBERG  Broker, (Sales Team Lead)
"Your expert advocate in everything real estate"
As a former Apple employee, Elliott is our go to guy when we want to know the latest   real estate technology  to improve the services we can offer.  With a focus on the sales side of Legacy his   knowledge of the local market is unparalleled. He knows what it takes to help our agents get top price for homes they are selling .
When he is not selling real estate Elliott can be found on the golf course or on  his computer.
ED ALTERMAN (Maintenance Coordinator)
"Taking Care of Your Valuable Investment Like It Is My Own"
Ed handles  the maintenance scheduling and makes sure the homes are kept in good repair. He works closely with the vendors to make sure the repairs are done correctly the first time. He is detailed oriented. He worked in his family retail business where customer service was key to their success. He also owns a promotional products company and the same skills he learned in this field cross over into real estate, such as attention to small details and keeping customers informed on the progress of their repairs.
Ed loves football, traveling, golf, tennis and boating. He is married to Shelley with 2 kids, Brian and Erin.
Alysha Greenberg McGowen (Photographer)
With a eye for making homes look great Alysha specializes in real estate photography. First impressions are important and she has what it takes to make homes stand out.
As a mom to her toddler Hudson she enjoys spending tine with her husband Ryan and watching her young son explore and learn new things.