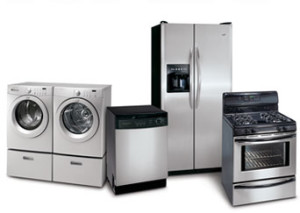 Many of the cost on owning rental properties are not the major repairs but minor repairs that come up . These repairs are usually the responsibility of the owner. Appliances inside a rental property usually get a lot of wear and tear.
Using guidelines that insurance companies can provide owners can determine the average lifespan of the appliances in their property. This will help you schedule repairs and replacements. Keep in mind many of the appliances will have been installed by the original owners and have a shorter lifespan.
Dishwashers These units usually have a 12 year lifespan. Regular maintenance and removing clogs can extend the lifespan .
Water Heater Most newer units are built for a lifespan to last up to 11 years. Many older units could be past their lifespan. Annual maintenance that involves detecting leaks and more insulation can improve the lifespan of water heaters.
Refrigerator Many of the newer units are energy efficient. Regardless of the type of refrigerator these units are built to last for up to 14 years. Replacing hoses and cleaning coils can increase the lifespan.
HVAC Units Many central air units or heat pumps have a useful life of about 12 years. When purchasing a rental property with older units keep in mind they will need to be replaced.
Stove or Range These are built to last up to 20 years. Electrical outages or other wear and tear can lessen the life of these cooking appliances in rental homes. Without proper care smooth top ranges can get scratches.
Dryer Dryers get a lot of wear and tear in rental units.Built to last up to 12 years parts can break and need replacement. Regular cleaning of vents is recommended.
When purchasing your rental property keep in mind that a maintenance reserve is required to keep your unit in top condition and prolong the lifespan of the appliance.